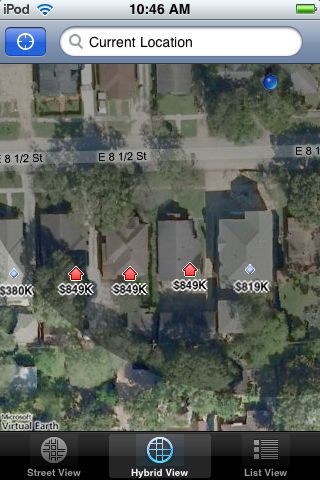 I downloaded an app to give you more information that you need: Zillow.
It will tell you asking prices for homes, and estimates of others. It told me the house across the street that was asking $850K looks like it went for $819.
The other 3 (two are built), are asking $849K each. They've been on open house for months, so we'll see what they actually go for. And I suspect the 3rd one will not go any further than it's current foundation until the others sell.
Of course, the satellite photo shows the pre-existing homes for those locations.