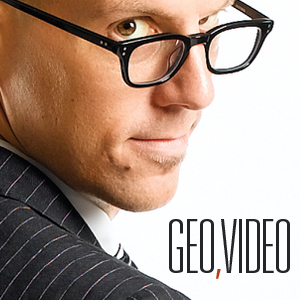 Stumbling upon new stuff can be quite enjoying. After hearing an interview with George Hrab on a podcast, I knew I had to check out his podcast and music.
I finally checked it out a few days after he released a quick-and-dirty video for a fabulous song: Out of My Mind.
The music really reminds me of Thomas Dolby. Perhaps his shaven head doesn't hurt that impression. But the thoughtfulness and the clean production quality moreso points that direction.
I'm sure I'll come to enjoy the podcast in my regular rotation, and may have a few iTunes album purchases in my future.