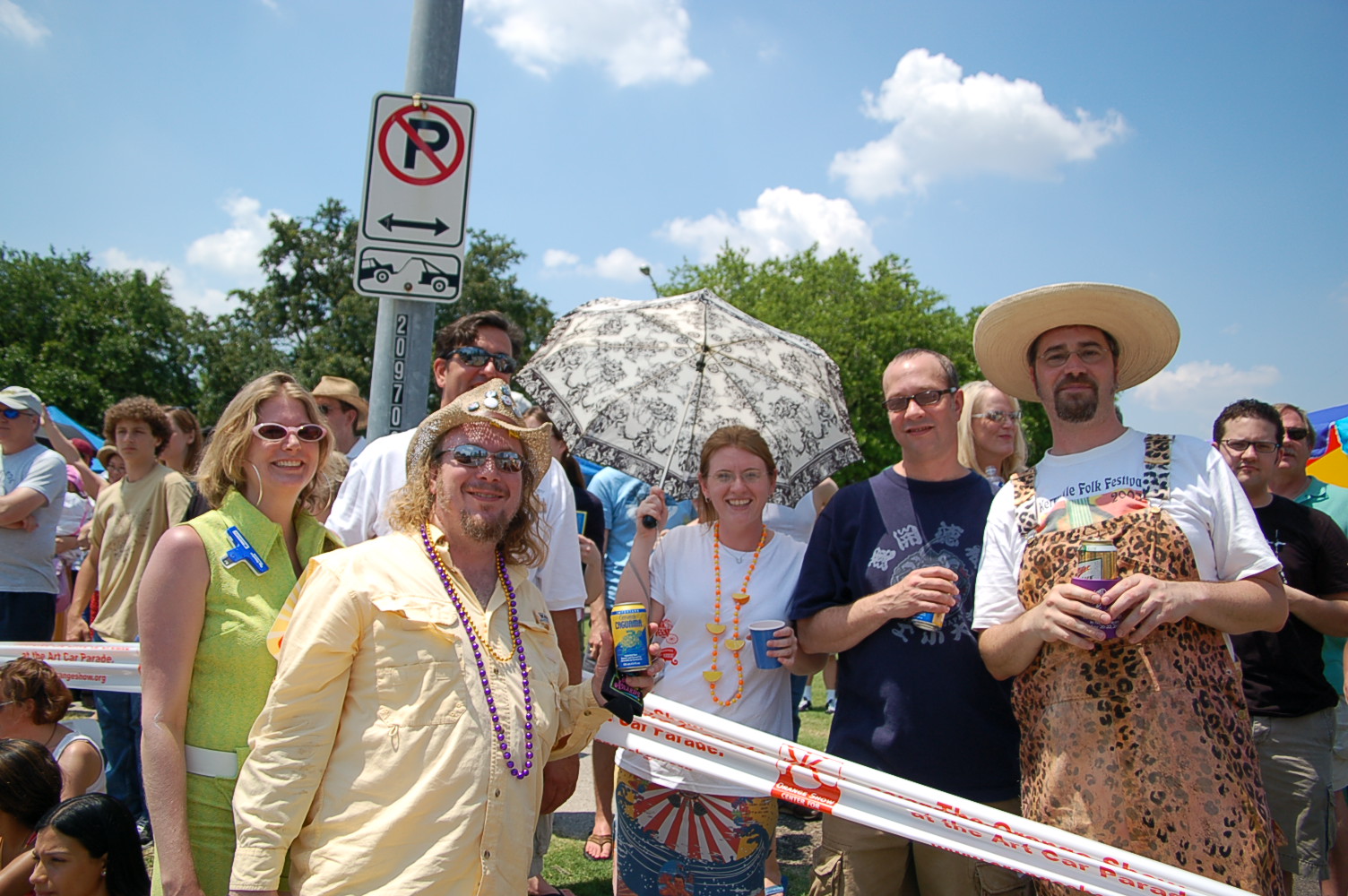 This motley group can only mean one thing.
Okay, it can mean many, many things. And most of them are dubious. But not this one. It means it's time for the Art Car Parade.
(This photo is from the parade 2007 – photo by Virginia)
I'll be driving the Allen Oldies Mobile this year.