"The best form of government is that which is most likely to prevent the greatest sum of evil." -James Monroe
Getting back to the list of presidential qualifications, we have number five: James Monroe.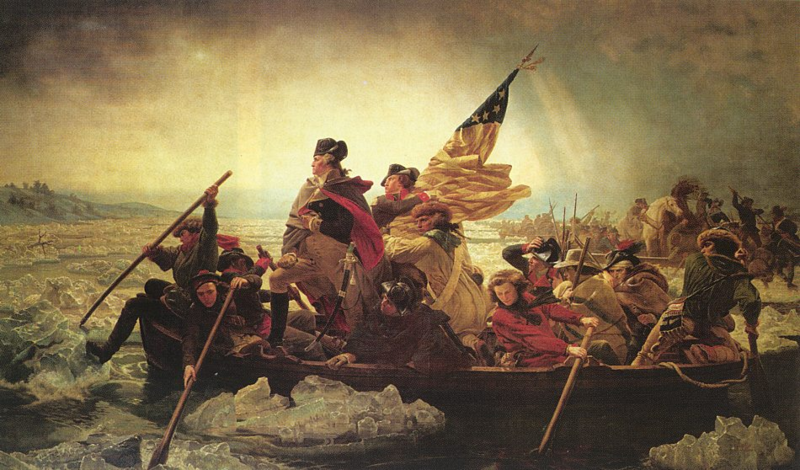 He presided over the acquisition of Florida, and the statehood granting to Mississippi, Illinois, Alabama, Maine, and Missouri. The Missouri Compromise and the Monroe Doctrine are all you'll likely remember about him from grade school history.
In one of the most famous presidential portraits in history, he's "the guy holding the flag": Washington Crossing the Delaware, Emanuel Leutze.
Born in 1758 in Virginia, he served two terms from 1817-1825, and died in 1831 (age 73). He was the third president to die on the 4th of July.
Experience
born land rich and money poor to a woodworker and tobacco farmer
graduated the College of William and Mary, age 18
fought in the Continental Army, age 19-22
practiced law, age 22-24
became member of the Virginia House of Delegates, age 25
participated in the Continental Congress, age 26-28
married, age 28 through his presidency
Minister to France, age 36-38
lawyer, age 39-40
Governor of Virginia, age 41-44
Ambassador to the Great Britain, age 45-48
Virginia House of Delegates, age 49-51
Governor of Virginia, age 51, resigned
Secretary of State, served while running for president, age 51-58
Secretary of War (filling two cabinet positions), age 55-56
elected at the age of 58, a year after the end of the War of 1812
He lived on the grounds of the University of Virginia for five years after his presidency, moving to New York after his wife's death to live with his daughter until his death.