Known as the Father of Our Country, I'm sure he would be in the top few presidents most Americans could name. He was eulogized as "first in war, first in peace, and first in the hearts of his countrymen."[1] Born in 1732, he became president in 1789 (age 57).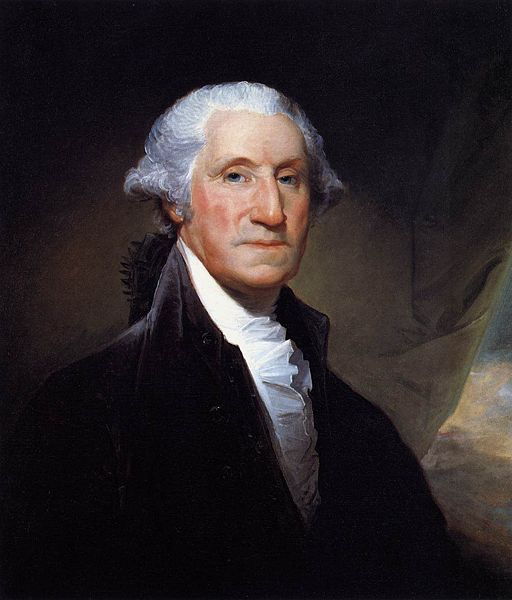 He served for eight years until 1797 (age 65), and began the tradition of a sitting president stepping down after two terms. After his retirement, he built one of the largest distilleries in the states. He died (age 67) two years after his retirement two days after spending several hours in the freezing rain on horseback.
Experience:
born and raised in Virginia
Land Surveyor, age 16
Planter, age 17
County Surveyor, Culpepper County VA, age 17
District Adjutant (Major Washington), Virginia Colony, trained militia, age 20
Became Master Mason in the Freemasons, age 21
Delivered warning to French in Ohio country, assesses French strength, age 21
Led failed military action in Ohio, age 22
Rallied a retreat of a failed British-Colonial action in Ohio, age 23
Had a frontier command in the Virginia mountains, age 24-25
Married the wealthy widow Martha living at the White House Plantation, age 27
Virginia Planter, age 27-41
Became more involved in colonial resistance, age 37
Led calls for repeals of British laws, age 38-42
Commander in Chief, Continental Army, age 43-51
Presided over Philadelphia Convention wherein the US Presidency was designed (with him in mind), age 55
Charisma, Modesty, and Leadership seem to be his primary traits.
Future presidents were in Washington's cabinet: Vice President John Adams (2nd) and Secretary of State Thomas Jefferson (3rd).
Washington's Farewell Address, issued as a public letter before he left office, and was very influential on the further cementing of the direction of the government and the office of the president.