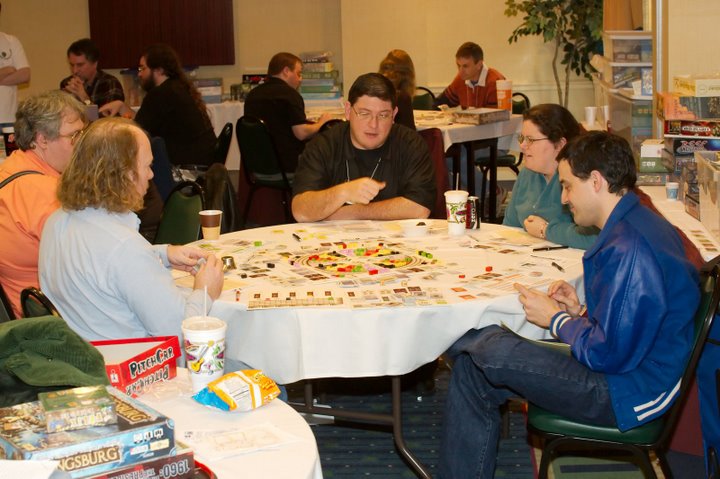 I guess it's a typical – gather with various family groups over several days, then suffer their ailments for various days – kinda December. I suffered some of the lingering cold symptoms while at a "board game invitational gathering. Three days of playing games with new people – quite fun. And I got to play the monolithic Die Macher with 5 people – a six hour marathon.
I haven't achieved any of the chores I was hoping to perform over the holidays. The cold knocked me down to a low activity level. I think I'm going to go take another nap as it is. Blah. And tomorrow back to work.
I did fit in a flaming dropping mirror ball at midnight last night, and today will kick off the new year with a few games with friends in the afternoon.