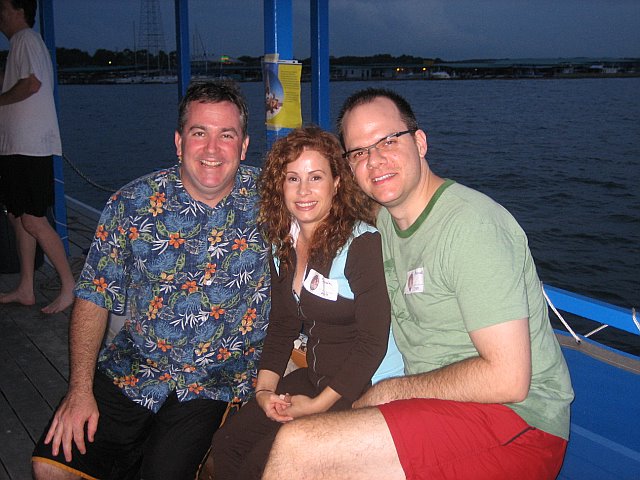 Quite a few interesting groups of people this weekend. First Bob's 40th in Austin. I got to see Manuel, it's been a while, and got to meet his wife Sarah. Some fun hanging out at Lake Travis and in Austin.
Monday night I went to Niece #2's birthday party. A mostly parent-free zone with fifteen nine (or so) year olds. A pool. Karaoke. I think I lost some high-frequency hearing.
Tuesday I had lunch with some other high school friends: Diane, Wendy, Suzanne, and Allen (who was two years younger and I don't think I've seen in forever!)
Then Tuesday night I stopped by Privé because Tracey was trying to bartend – many other friends-of-Tracey were there as well.